We all know the struggle of finding something fun for the kids to do when it's dull and rainy outside. As much as they want to sit around and watch TV and movies, you probably want them to do something a little more interactive, but they're sick of all their toys. Luckily, we've got you covered with some of these great rainy day activities to do with your little ones. Just because the weather is gloomy doesn't mean the kids have to be too!
Pipe Cleaner Crowns
Make your kids feel like kings or princesses for a day with this quick and easy tutorial. What child doesn't love interesting headwear—especially one that that screams "Royalty!"? Serve their Majesty with their choice of snacks and a movie of their choice—as long as they're still willing to stick to bedtime! Check out the full instructions here.
Board Games
Bust out those dusty board games and dedicate a day to playing them! You can stick with the classics like chess or checkers (for the younger kids), try something different and new (like backgammon), or try something entirely new. You and the kids could even make up your own game, with all sorts of wacky rules. Anything goes!
Puzzles
If you don't want to play games, a puzzle is a great way to keep the kids occupied. Puzzles make great activities, and can work as an excellent keepsake if you want to glue one together and keep it forever in a beautiful frame as a memory of a particularly favorite rainy day.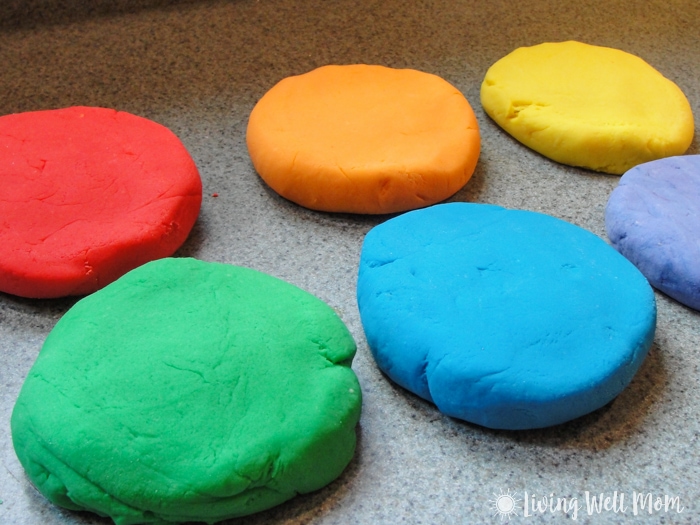 DIY Play Dough
So easy! So fun! Kids are sure to love the process of making their own dough to play with and enjoy messing around with it even more. Find the full recipe here. It's likely you'll have all the supplies needed in the cupboard already, making this activity one that doesn't require much planning (or clean up)!
Rainy Day Craft Box
Put all your scattered craft supplies into one place to be there for the next time you need them. Get a large cardboard box and fill it up with construction paper, glitter, glue, stickers, crayons, markers, tape, and anything else you have. Before you do that, though, get the kids crafting by helping them decorate their own craft box! They'll love it, and your supply cupboard will now have an adorable personal touch.